It is with great pleasure that we show some pictures of the new "Catullo" primary school in Riccione (RN).
Work on the school was completed before the summer, and the pupils have therefore immediately had the opportunity to bring the spaces to life and enjoy the freshly built new rooms.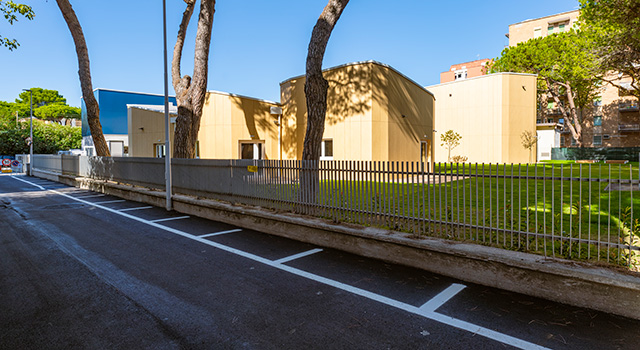 The school building was constructed entirely of laminated wood, which allowed for rapid construction of the building, healthier environments and important thermal/acoustic insulation and energy saving performance.
The building covers a total area of more than one thousand square metres, plus a gymnasium of about 400 square metres, a canteen area, and a multifunctional space that can be used as a library and can host school and extracurricular events.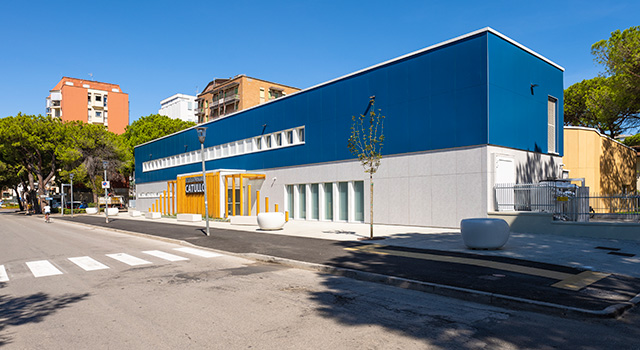 The entire complex is near-zero energy (A4 NZEB), with near-zero consumption.
The intervention was made possible thanks to a Public Private Partnership.
Client: Municipality of Riccione (RN)
Design group
Responsible for the integration of specialist services:
Polistudio A.E.S S.r.l.
T.D. Mr Stefano La Motta (engineer)
Architectural Design
Polistudio A.E.S S.r.l.
Mr Gianluca Corvinia (architect)
Mr Andrea Banci (architect)
Structural Design:
Studio Landi - Subissati Technical Office
Systems design:
Serpilli S.r.l.
Mr Gianluca Serpilli (engineer)
Archaeology:
Studio ad'Arte
Ms Chiara Cesaretti (archaeologist)
Safety coordination during design:
Mr Massimo Gradoni (engineer)
Geology and seismic measures:
Mr Marco Brunelli (geologist)
Agronomy:
Samuele Mencaroni (agr. expert)
Proceedings Manager: Mr Michele Bonito (engineer)
Temporary Association of Enterprises (ATI) to be established:
Subissati S.r.l.
Ubi Leasing
CAT Impianti S.r.l.