The project is closely linked to the traditional rural house of the Marche region, borrowing its compactness and longitudinal development.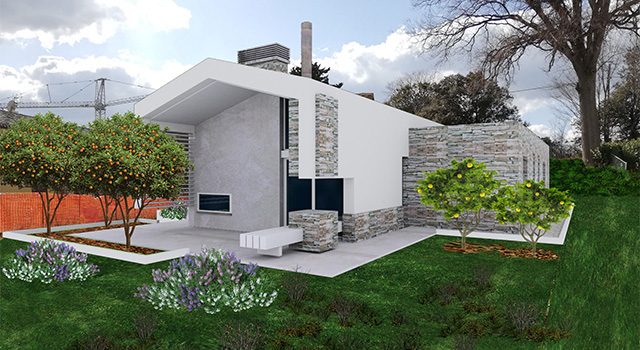 The glulam building has a single floor of around 150 square metres and close attention has been focused on the interior spaces, which seem to be collected in a compact, closed shell. However, these spaces have actually been enlarged and are linked to each other and to the outside space partly thanks to about 30 square metres of arcades.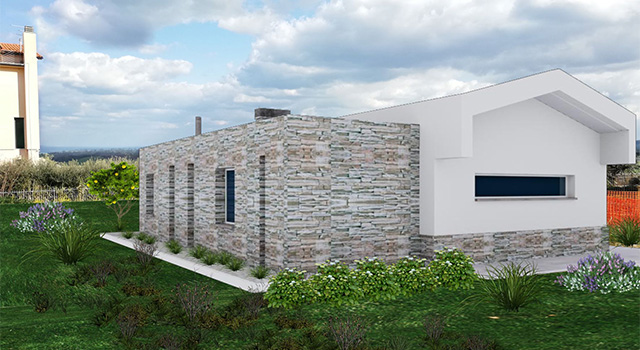 The holes are not just simple windows, but "cuts" that allow physical and visual permeability and "viewfinders" that allow the landscape to enter.
The house will be constructed with "Subissati Platform Frame" building technology
Architectural Design:
M A D | Matteo Duri Architetto
via f.lli Brancondi,16 - 60025 Loreto (An)
[telephone] + 39 0 71 97 73 78
[e-mail] studioduri@libero.it
Structural design: Subissati Technical Office