The work on a new lamellar wood single-family home is due to start soon. It will be built in Lunano (PU), in a peaceful residential part of the town surrounded by the countryside of the upper Foglia valley.
In this case, the wood is used to create a contemporary home that reflects the needs of modern living.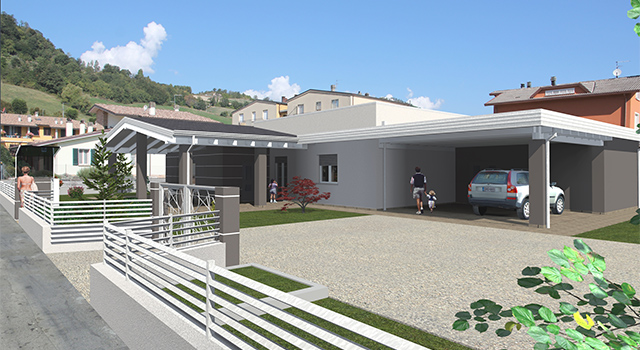 This is a single-storey house and measures around 140 m2. The rooms have been designed to be orderly and functional to the needs of the family.
A large open space houses the living area, which comprises a living room and dining room/kitchen. A corridor leads to the sleeping area, comprising three bedrooms and two bathrooms.
The heating system room, laundry room and a storeroom/tool room are located in the ancillary rooms.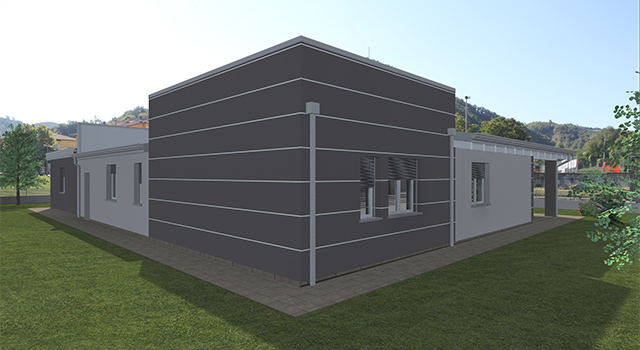 Having a large outside area is certainly pleasant on warm summer days. Two wide porticoes, one positioned at the entrance/living area and the other by the ancillary room, create a link with the outside, while still being protected against inclement weather. This gives a further covered and fully usable area of around 90 m2.
For energy needs, the house will have floor radiating heating, powered by an electric heat pump. The system will be supplemented with solar panels for hot water needs. The home will also have an integrated photovoltaic system on the roof, guaranteeing energy production of around 6.3 kW.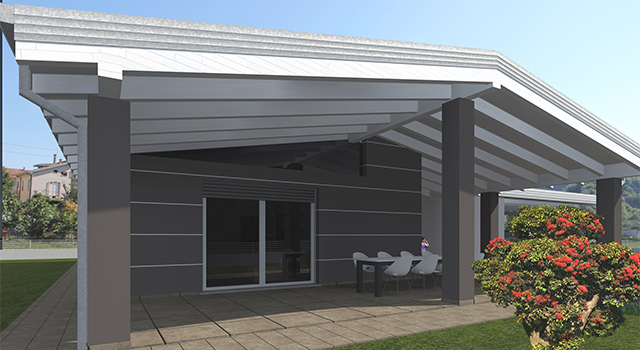 There will also be domotics devices through which to reduce consumption and further optimise energy saving.
The home will be constructed with "Subissati Platform Frame" building technology.
Architectural Design:
Mr. Danilo Romanini - surveyor
Studio tecnico Geom. Enrico Dominici
Corso Roma 69
61026 Lunano (PU)
www.studiodominici.net