The "Franco Corelli" Music Academy has won the prestigious International Architecture Award given out annually by The Chicago Athenaeum in the museums and cultural buildings category: The Museum of Architecture and Design together with The European Center for Architecture Art Design and Urban Studies and Metropolitan Arts Press.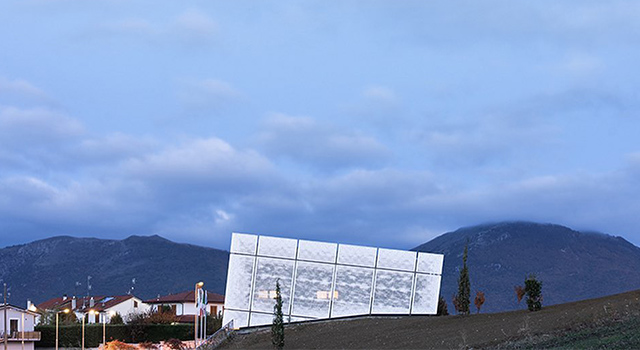 The Academy was strongly supported by the Andrea Bocelli Foundation. The idea behind the project was to create a building that would impress both from a distance and up close. The architectural skin of the building is inspired by the impalpable material from which clouds are made, while the interior is conceived and designed for musical activity.
The academy was built in just 150 days and was donated by ABF following the 2016 earthquake that damaged many municipalities in the Marche region.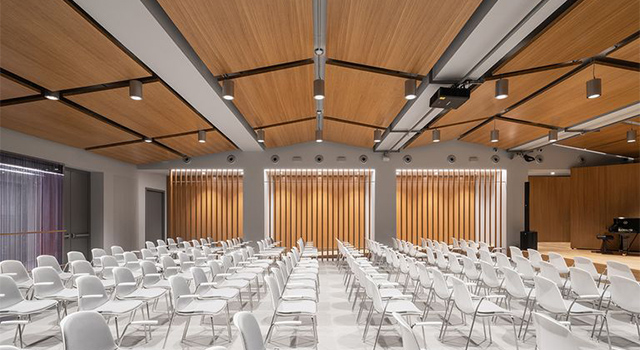 The wooden building has two floors of about 700 square metres and can accommodate around 160 students. There is an auditorium of around 230 square metres on the ground floor and all the classrooms are on the first floor.
The structure will also be able to host conferences, events and workshops and will give Camerino the chance to become a cultural centre of reference for the Marche region and all of central Italy.
We are very proud to have participated in this great collective project and to have done our part for our local area.
You can donate on the foundation's channels: andreabocellifoundation.org or by contacting the offices at 055/295475.
https://dona.andreabocellifoundation.org/
Source: https://www.europeanarch.eu/international-architecture-awards-archive/2021/08/13/music-academy-of-camerino-franco-corelli-andrea-bocelli-foudation-camerino-italy-2020/
Client: Andrea Bocelli Foundation
Architects: Alvisi Kirimoto
Associate Architects: Harcome
General Contractor: Subissati srl.
Photographer: Marco Cappelletti