This wooden house was built around one year ago, in breathtaking natural surroundings.
The pre-fabricated wooden home is located in Cupramontana (AN) and is the result of a demolition and reconstruction project.
The decision to construct the new building with a prefabricated wooden frame was the explicit brief of the client, who wanted a fully anti-seismic structure that could be built at a reasonable cost and in reasonable times.
The work started in early September and was completed in December.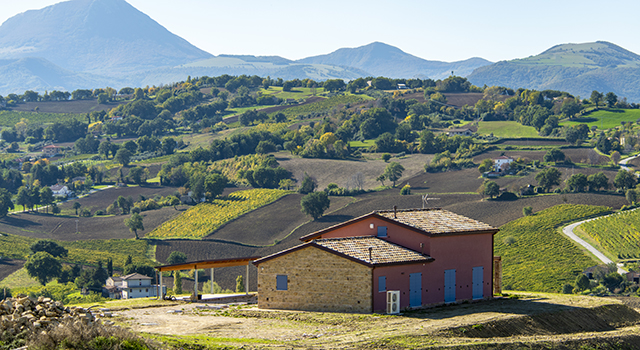 A portion of the original walls was entirely rebuilt using the original brick and stone elements to retain its history, as a reminder of the former dwelling.
The approximately 140 m2 living area is in the highest part of the building, with an entrance, dining/reception room, kitchen and mezzanine floor in the central part of the roof pitch, as an attic and with a bathroom. The lowest part of the building is intended as the sleeping area, where there are two large bedrooms, two bathrooms, a storage room, the heating system room and a laundry room.
The house was built using "Subissati Platform Frame" building technology.
Client: Private
Architectural design: Ugo Montesi - architect Mattia Francescangeli - surveyor
Structural design: Subissati Technical Office